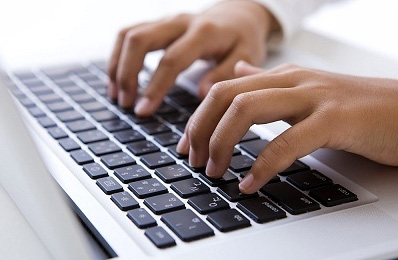 So, why choose Rocky Mountain Register as your Online Registration partner? It's simple. Rocky Mountain Register provides the most complete solution for small to mid-sized organizations, clubs and sports leagues, giving you a custom designed online registration site, great functionality and the tools you need to manage your system. With Rocky Mountain Register you can:
Automate your registration process
Access registration from anywhere, 24/7
Instantly and securely process payments
Market to members via email
Rocky Mountain Register offers the most cost-effective solution on the Internet today. We offer several different competitive pricing options to meet your needs.


Rocky Mountain Register provides online registration for many different organizations that currently use a paper based application, enrollment, or registration process. Organizations that have traditionally used downloadable PDF files (which does not eliminate the need to process paper) can now provide their membership with 24/7 access to on-line registration. Let us show you how to reduce costs by eliminating:

inefficiencies linked to paper handling,
time required to enter enrollment data,
frustrations associated with data processing.

Clients choose to work with Rocky Mountain Register not only because our product is more flexible, comprehensive and less expensive, but also because they know our level of commitment. Our clients want a company that is sincerely looking out for their best interest, is dedicated to providing a quality product, and will truly be a long-term partner. Our on-line registration system is ideally suited for:

sports leagues
camps
recreational programs
medical, dental, acupuncture, physical therapy, and veterinary clinics
schools or other education/training organizations
conferences, tradeshows, and corporate events



The Rocky Mountain Register on-line registration system is customized to support your exact registration requirements. No templates or wizards needed, no wasted time consuming configuration processes, and absolutely no need to develop HTML pages. Enjoy the confidence that your on-line registration solution is up and running 24/7 hosted, monitored, secure and backed up daily with NO Rocky Mountain Register on-line registration system set-up fee.

Rocky Mountain Register will work with your organization to create a customized on-line registration solution that is unique to your needs. Our solutions increase the effectiveness of your entire registration process.

The system is branded to look and feel integrated with your existing website and is accessed over the internet from any web browser, no software to install, and no updates to worry about.

Most online registration solutions are very basic and are a one-type fits all. And you still pay as much or more than for our service. With Rocky Mountain Register, we will customize your online registration solution to your unique and specific needs.



The key to establishing a successful online business is to build customer trust. Only when potential customers trust that their credit card information and personal data is safe with your business, will they consider making purchases on the Internet.

Rocky Mountain Register utilizes the very best security software available to protect your organizationís data. This includes best-of-breed routers, firewalls & servers, 24x7 monitoring, industry-standard (used by all banking infrastructures to safeguard sensitive data) 128-bit Secure Sockets Layer (SSL) encryption, daily backups. With our system your customers will know that they can trust your business.

We do not sell or rent your customers personal information to third-parties for marketing purposes unless you have granted us permission to do so.



Rocky Mountain Register prides itself on offering the best value to our customers. Not only do you get a customized online registration solution to meet your needs, but there are NO set up costs and only a low per registration fee.

Our pricing models vary depending on the needs of your organization. Fees start as low as $1 per registration. Let us work with you to create a pricing model that fits your unique needs.